Salil Gewali
A film that misleads is "freedom of expression".
A film that awakens is "propaganda"!

What if your daughter is radicalized and wants to leave your home? What if your sisters are brainwashed to change their religion and marry the fighters of ISIS, one of the dreaded extremist groups? As loving parents, you will then certainly be too worried and rant at those who all have deliberately tried to suppress the "ugly realities", calling them mere "propaganda". A noted writer and Archbishop of Kerala of India, Dr. Mar Joseph Pamplany, asserted in 2020 that those who argued that 'love jihad' doesn't exist in Kerala are blind to the reality. He lamented — "Such people, be they politicians or those from social and cultural spaces or media, may have their own vested interests. But one thing is clear; we are losing our young women. It is not just about love marriages. It's a war strategy to destroy their lives,". Should this lament by the concerned bishop be doubted? Is the anxiety and anguish of countless parents whose daughters are in the clutches of the wrong hands less important than the hypocritical uproar of a certain section of political leaders and media? Why do they shrug aside the incidents of increasing "indoctrination" by certain people employed by certain terror organizations? Even Prakash Karat, the general secretary of the CPM (Communist Party of India), had expressed similar apprehension —- particularly blatantly unlawful activities by a banned PFI (Popular Front of India) in relation to the danger posed by some militant organizations since the former was actively supporting the extremist forces outside the country.
Against the backdrop of an impending dangerous situation for so many years, some bold people have come forward to raise their voices against the ordeal faced by many gullible young girls in India. The recently released film — 'The Kerala Story' is one of those efforts. It is an unprecedented revelation. It expressively portrays how vulnerable Hindu and Christian girls are these days in the country. In 2020 the United Nations sounded the alarm by declaring that Kerala is fast becoming a hotbed of ISIS recruitment. Needless to say, brainwashing innocent girls and persuading them to get married to militant fighters in Syria and Iraq is a global concern. The world's leading newspapers, such as The Guardian, Washington Post, New York Times, Herald Sun, The Telegraph, Daily Mail, The Sun and so on, regularly published heart-wrenching accounts of women who experienced the brutality and sexual perversion of the members of certain extremist groups. There are many documentaries on the net brought forth by conscious people across the world for awareness purposes.
Just a couple of days ago, spokesperson of the Kerala Catholic Bishops' Council — Father Jacob Palackappilly, also claimed – "The Kerala Story exposes the atrocities committed by the Islamic State. It cannot be so evaluated on the lines of communalism. Nobody brands the IS as a version of Muslims/Islam… Love Jihad is a reality many cannot stomach. Forced conversion of faith after love marriage is unacceptable." I hope these words of the Christian father will wise up certain kinds of elite intellectuals carrying the load of prejudice. (They are the ones who corrupted the minds of Indians by teaching that Mughals are more important than Maharana Pratap, Shivaji, Lachit Barphukan…).
Soon after the release of the film, a learned scholar from Portsmouth, UK – Khalid Umar, quipped — "Talk about terrorism, ISIS and forced conversions, Muslims dry up their throats ranting 'this is not true Islam'. Make movies like THE KASHMIR FILES or THE KERALA STORY, the same Muslims cry hoarse, 'this is Islamophobia!!!'. Do we hear it? They are confirming what true Islam is. Find me another cult that tries so foolishly to confuse the kafirs. In the modern world, no other religion is so heavy on humanity."
Well, this writer cannot ignore the words of anguish by a distressed mother from Kochi who laments: "The Kerala Story has alone helped awaken the masses about the tragic reality of ISIS brides; how the unsuspecting girls are brainwashed by certain people and get married to terrorists as sex slaves. Please have a heart for the hapless victims without spreading misinformation."
In view of the impending danger, the senior CPM leader, also the former Chief Minister of Kerala (India) — V S Achuthanandan, had divulged long back in 2010 in an interview that some people with extremist mindsets are luring their youngsters by giving them money to marry Hindu or Christian girls to "increase their population". This trend will definitely pose a serious threat to the nation and its democratic setup. Can liberal media, which has a penchant even for defending anti-nation forces and suppressing the bizarre cruelty of fundamentalists, deny what the above Marxist leaders said? The film – 'The Kerala Story' is outright against IS and Al-Qaeda, not Islam. Why does condemning ISIS give certain intellectuals and media heartburn? I believe this is a more serious concern than IS itself.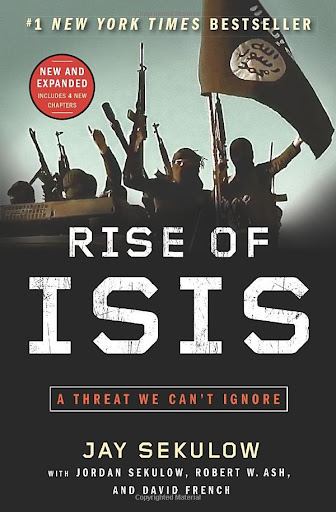 Kangana Ranaut, a Bollywood actress famous for her witty comments, slammed the biased people by saying – "If you think 'The Kerala Story' is attacking you then you are a terrorist. A lot of effort has gone into trying to ban it. I think it's not showing anybody in a bad light except ISIS, right?" How one wishes that Indian media people read books like 'RISE OF ISIS' by Jay Sekulow, an American writer, and "ISIS: The State of Terror" by Jessica Stern and "The ISIS Apocalypse" by William McCants before branding – 'The Kerala Story' as a portrayal of propaganda. The groan and moan of ISIS brides cannot be a fairy tale story.
Yes, I am not here to give a 5-star rating to 'The Kerala Story' though it has already captivated the hearts of millions of people. It undoubtedly deserves high praise for cautioning all against the potential danger. More than anything, the film has effectively driven home the point that every parent should teach their children about their rich culture, religion and human values so that they would not fall victim to menacing forces. Every child in India should stand up and say that the depth of the "WISDOM of UPANISHADS" has alone mesmerised even hardcore rationalists like Voltaire, Schopenhauer, Goethe, Hegel, Emerson, Einstein, Schrödinger and Eliot.
It is time that each citizen needs to be extra vigilant. No people, no organizations, and no religions should hold humanity to ransom. No one should ever "encourage" brutality and bloodshed in the name of religion, nor even in the guise of freedom of expression. Humanity should not be beheaded with the sword of fanaticism. Those who lives by the sword, also dies by the sword!
Most importantly, we should avoid getting swayed by the wrong forces. They relentlessly try to brush aside the bloody acts of terror under the carpet and spread the words of awareness as propaganda. They are far more dangerous. As responsible citizens, we should not at all fall back in raising sane voices for "humanity" and fostering communal harmony. Compassion, love for "all", and tolerance are the only pathways to divinity – says VEDANTA.
*****
A Shillong-based writer and researcher, Salil Gewali is best known for his research-based work entitled 'Great Minds on India' that has earned worldwide appreciation. Translated into thirteen languages, including German and Arabic, his book has been edited by a former NASA scientist – Dr. AV Murali of Houston, USA. Gewali is also a member of the International Human Rights Commission, Zürich, Switzerland.
Hits: 394